he worst of the CNN/YouTube Presidential debate videos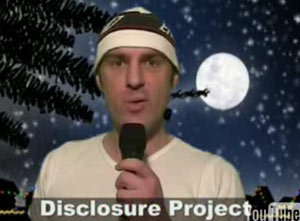 BoingBoing reader Destiny Land says,
YouTube joined CNN for a bold experiment -- letting YouTube users upload questions for the 2008 candidates for President. But one week in, how's it working out?

The Washington Post rounds up the best videos they could find: Link.

...but 10 Zen Monkeys found the WORST! Link.

I loved the hard-hitting questions from the audience during the Kerry/Bush debates -- but what happens if YouTube can't deliver enough good questions? In the end, couldn't this trivialize the primary process -- and the role of "citizen video-bloggers" -- rather than expand it?
Snip from
the 10ZenMonkeys post
by Lou Cabron:
What if my President was selected by MySpace? It's the nagging concern raised when young video bloggers lob questions at the Presidential candidates. In July when the Democrats gather in Charleston, they'll find CNN has swapped in questions that were uploaded as videos to YouTube.

At least that was the hope when the CNN/YouTube "debate" was announced. Unfortunately, no one cared about the announcement (except the commenter who added "omg the youtube guy is fucking HAWTT!!!"). Nearly a week later, YouTube has barely managed to assemble more than 50 questions to choose from. And five of them are the dogs below.